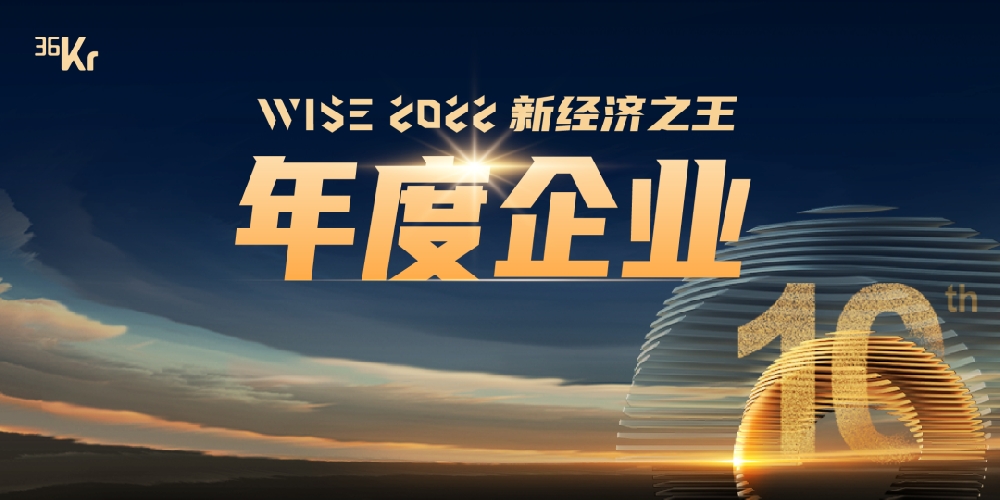 On November 29, the "WISE2022 King of New Economy Conference" hosted by 36Kr kicked off. The "WISE 2022 King of the New Economy-Enterprise of the Year" list was officially released at the conference. The list includes companies from top ten hot tracks such as cutting-edge technology, green energy, semiconductors, and advanced manufacturing, aiming to discover pioneers in new economic innovation.
Innorna won this honor with its excellent strength.
The details of the big health sector list are as follows:

It has been ten years since the first WISE conference was held in 2013 by 36Kr. During this period, the scale and influence of WISE have continued to rise, and it has become one of the top annual new economic conferences with first-class scale and influence in China.
The theme of this conference is "Long China Long Innovation", focusing on the eight popular tracks including new energy, SmartEV, new consumption, investors, hard-core technology, digitalization, XR and Metaverse and robots, which forecasts the trends of the new economy, and explore new growth engines of the new economy.
Appreciate 36Kr for its recognition and support of Innorna. We will continue our innovation spirit and contribution to human health.
Source: https://mp.weixin.qq.com/s/rwij8NXP9_Ut711JXnelzQ